Aárd Everyday Hero Soap 5% Laurel 200gr
Regular price
€9,90 EUR
Sale price
€7,00 EUR
Unit price
per
Sale
Sold out
 Use for body, face and hair.

 

100% natural ingredients. Vegan. 

 Unproblematic skin and scalp. 
If you're usually not bothered or even thinking about the condition of your skin and scalp, then this is most likely the cube for you.  
Made by Aleppian soap-masters in Antakya, Turkey. Measures 6x6x6 cm and weighs 200 g.
How to use it: 
Use for washing body, face and hair with. 
Body 
Wash the entire body, even the more intimate parts.

Show areas with scars or stretch marks some extra love, as the 

vitamins and other antioxidants in the olive oil may fade scars by helping skin cells to regenerate.
Face
Work up a good lather and massage onto damp skin. Then rinse. 

If applying as a face mask, let act for a few minutes on your skin before rinsing.
Hair 
Wet hair properly and then work up a good lather with your hands, or by rubbing the cube directly onto the hair. 

Lather both scalp and hair lengths, as opposed to regular shampoos. 

Rinse thoroughly, think double the amount of water than usual, to make sure no soap residue is left. 

Either leave it at that or end with a sour rinsing to balance the hair's pH value. 

Shaving foam: Lather it up and add to the area that's up for grabs and get going.
Eyebrow gel: Lather the cube just a little bit. Then, rub an eyebrow brush against it and apply a small amount of soap dew. Brush up your eyebrows.   
More Informations

Ingredients: Olive oil, laurel berry oil 5%, water, lye. The high amount of olive oil in The Everyday Hero makes for a soap that is nourishing and pure. A gentle cleanser, usually well-tolerated by even the most sensitive skin types. Olive oil is rich in Vitamins A, D, E, and K and filled with antioxidants, having rejuvenating benefits to the skin. The small amount of laurel berry oil adds mild anti-inflammatory properties to this cube.
Share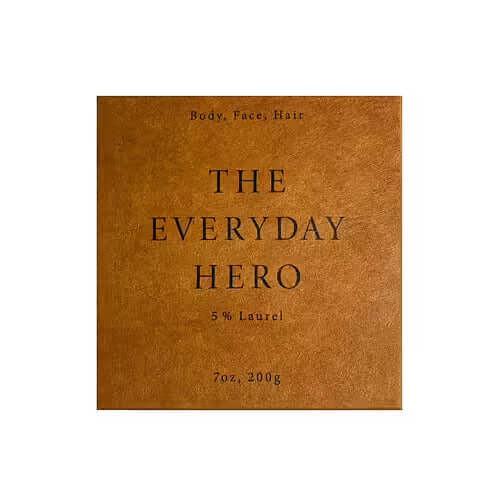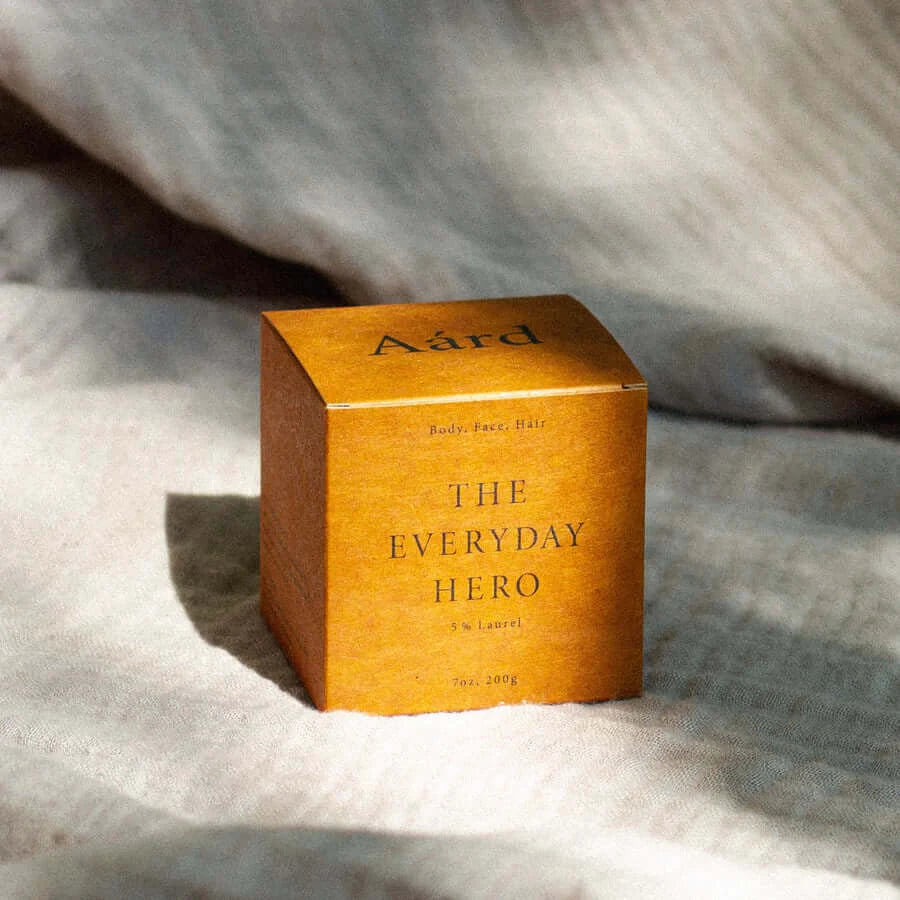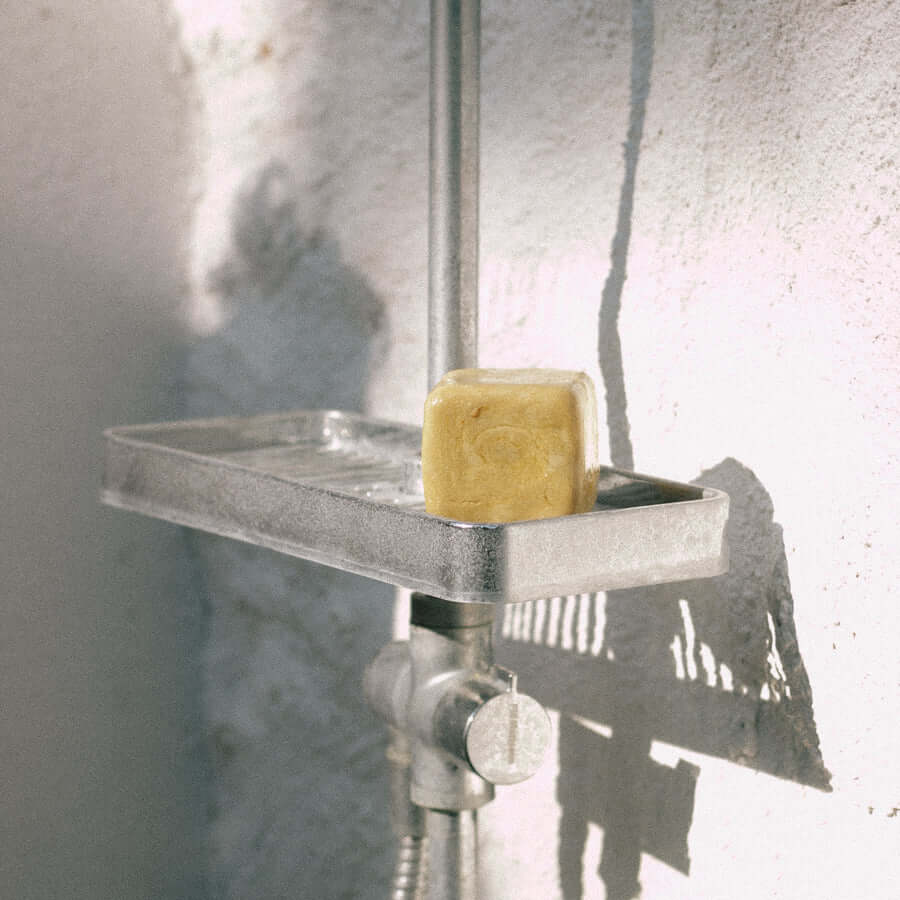 Free Shipping

We offer free shipping on all orders over 35€. You'll receive your order an estimated 1–4 days after shipment.

Come and visit us!

If you are nearby, visit us in our shop in Kavala-Greece. We will be happy to advise you personally!

Opening hours