Bravanariz Octubre Eau de Cologne 100ml
Regular price
€40,00 EUR
Sale price
€28,00 EUR
Unit price
per
Sale
Sold out
Inside Scent
TANGERINE / PINE / JUNIPER
A soft 100% natural eau de cologne, for you and your home, that will connect you to the aromas of autumn. To apply to body and hair, but also to rooms, curtains, pillows and clothing.
OCTUBRE (October in Catalán) brings you the soft shades of autumn. It is cool and warm at the same time. Lichens and mosses that grow silently in the shade of an oak, lemon verbena and tangerines, chestnuts and pomegranates, all submerged in the resinous and healing aroma of an ancestral pine.
Autum: According to rural tradition, fall begins on September 29th (San Miguel). This is the moment when nature prepares and fertilizes its soils, with the fall of the leaves, to start its life cycle. It is a season of transition and great changes. The days get shorter, temperatures drop. On a social level, fall means returning to work or studies. Like any beginning, the fall is a time of much change, which can generate some anxiety. Our bodies and minds need to adapt. Luckily nature, as always, offers us what we need.
Uses: Our INSIDE SCENTS, apart from having a lower concentration of essence and alcoholic graduation, do not differ in any way from any of our other fragrances. The high quality of its raw materials (organic molasses alcohol, 100% natural essential oils, tinctures and hydrolates) is exactly the same, so you can use them perfectly as a perfume (subtler, if you want), spraying it on your skin and hair. To change the vibes of a space, you can spray it in the air, but for greater permanence it is advisable to do it on fabrics (curtains, carpets, upholstery) as long as you respect the minimum 25cm (9,8 in) distance to avoid possible stains. You can also spray it on clothing items such as foulards, scarves or coats to dress up with the scents of each season.Each INSIDE SCENTS box includes a poster with an illustration inspired by each of the seasons and their aromas, by Sonia Estévez, and a text by the creator of Bravanariz. You can hang the poster anywhere in your home, and thus decorate it with the season in which you find yourself.
More Informations

Plants & Benefits: Lemon verbena (Aloysia citrodora): Acts on our nervous system, calming us down and helping to focus our attention.Myrtle (Myrtus): A relaxing scent and a well-known decongestant for the respiratory system.Juniper (Juniperus communis), Pine (Pinus halepensis): The perfect combination to fight the first colds of the year. Antiseptic and antimicrobial, due to their load of phytoncides, they reinforce our immune system.Oakmoss (Evernia prunsatri): Balsamic and stabilizer..Tangerine (Citrus reticulata): The first citrus fruit to ripen in the fall. Like his first cousins, he lifts the spirits and awakens the senses.
Share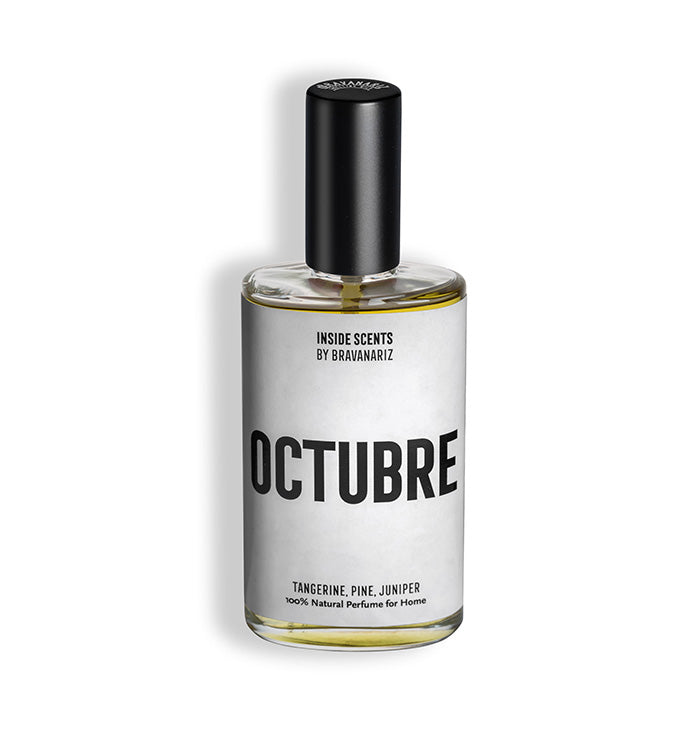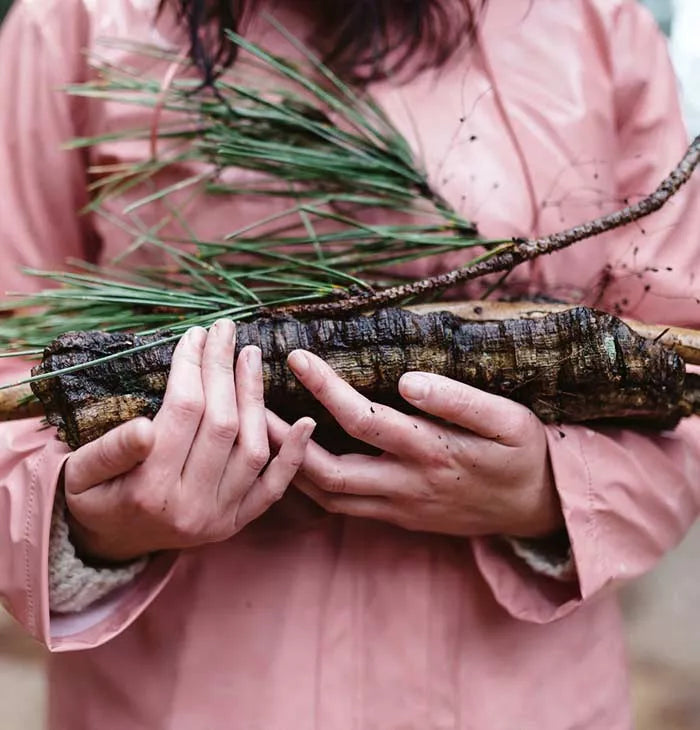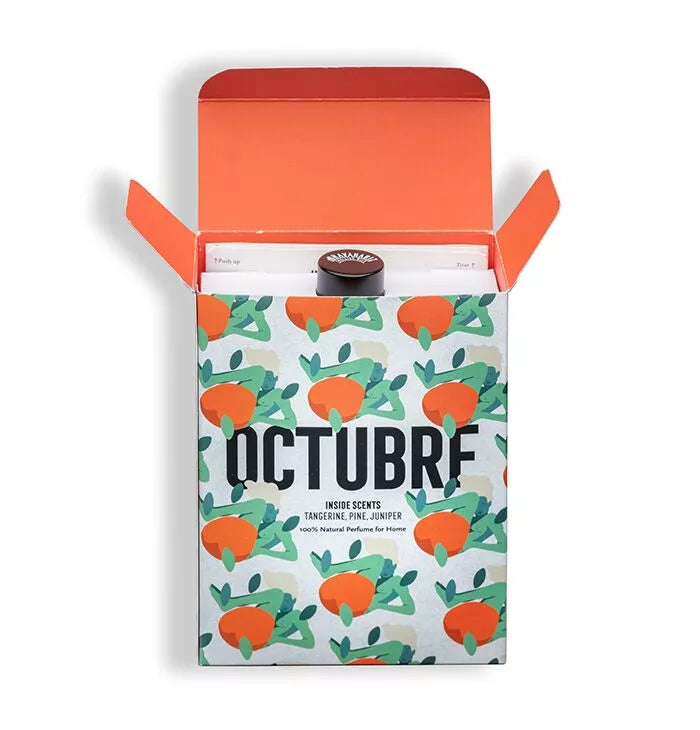 Free Shipping

We offer free shipping on all orders over 35€. You'll receive your order an estimated 1–4 days after shipment.

Come and visit us!

If you are nearby, visit us in our shop in Kavala-Greece. We will be happy to advise you personally!

Opening hours