Pure Effect Laundry Wash 500ml
Regular price
Sale price
€16,00 EUR
Unit price
per
Sale
Sold out
Wash less and your clothes will last longer! You save energy, water and fibers - yes, you reduce your climate footprint. But when you have to do laundry, Laundry Wash is the only detergent you need for all your laundry. Based on biotechnology - deep cleaning and deodorization at low temperature (30-40 °C). A detergent for all fabrics, even delicate wool, synthetic sportswear, etc.
Usage:
Wash as usual in machine or by hand. For both white and colored laundry, as well as perfect for delicate materials such as wool, cashmere, silk, silk, down and sportswear. Deep cleaning and keeps your materials fresh with preserved function, thanks to gentle and neutral pH. For all layers in sports and outdoor clothing - materials that insulate and breathe, are windproof and waterproof. Also suitable for more elegant materials such as silk, embroidery, feathers and sequins. ATTENTION! Does not contain the enzymes that can damage silk or wool. 

Dosage:
Dose 25 ml (2 corks) per full machine. (1:200 when hand washing). Laundry Wash is highly concentrated and provides approx. 20 machine washes. Dose correctly - for best results, economy and minimum environmental impact. 
Remember to:
- avoid washing and instead hang and lose clothes when you can.
- wash at a low temperature (30-40 °C) to protect the clothes.
- do not leave laundry in the machine, damp and hot, but hang it as soon as you can if you want to avoid smell.
- take care of stains as soon as possible, treat only the stain or wash the garment. 
Please see our tips at www.pureeffectsweden.com/textilecare
Contents:  5-15% non-ionic surfactant, <5% amphoteric surfactant, bacterial culture, enzymes, perfume,  preservative (2-bromo-2-nitropropane-1,3-diol).
Shelf life:  Opened bottle is stable for 2 years. Store like other cleaning products. Normal room temperature, not in direct sunlight.
Environmental information:  The product is easily biodegradable. The packaging is made from recyclable plastic and is source-sorted as hard plastic packaging.
Share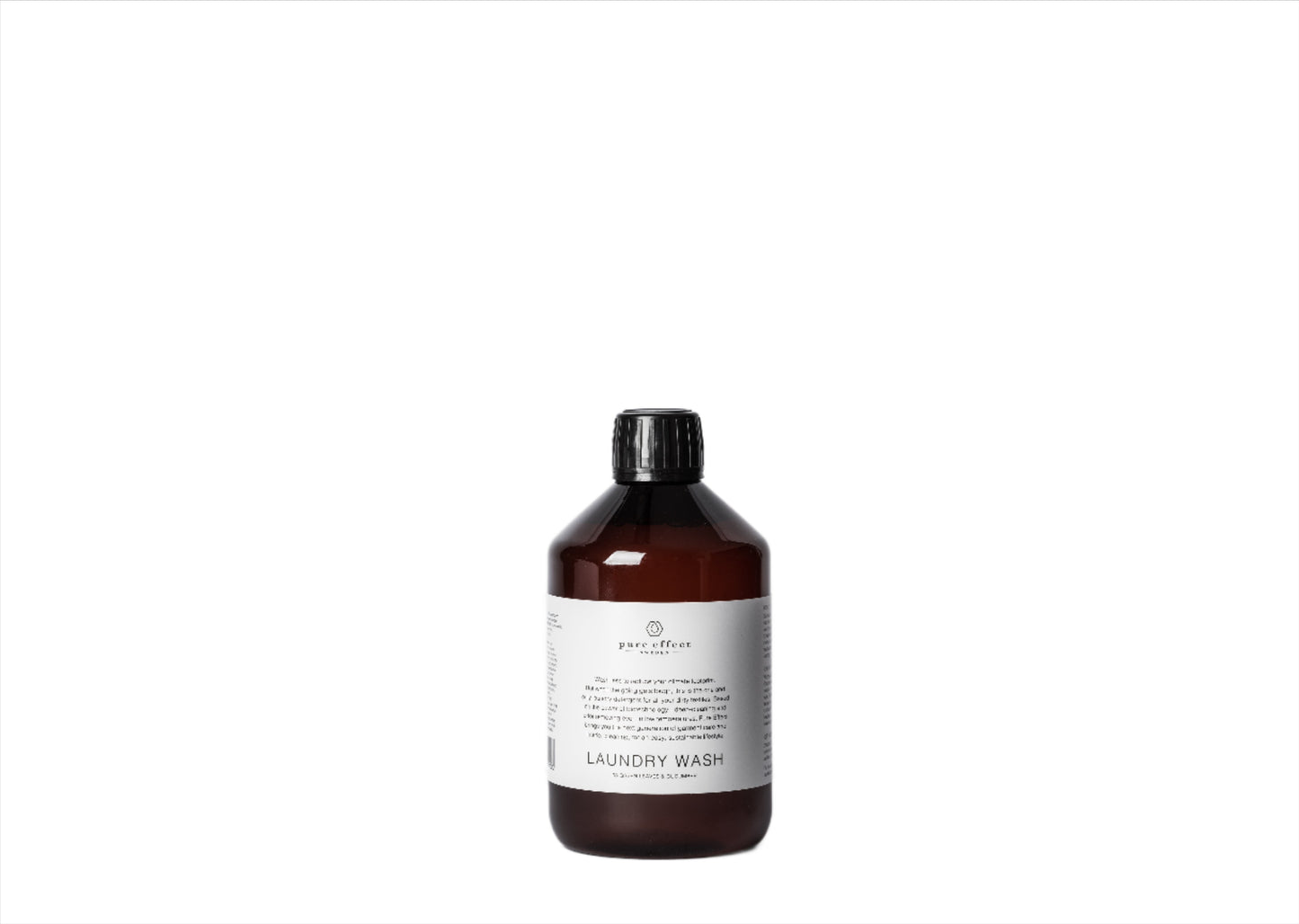 Free Shipping

We offer free shipping on all orders over 35€. You'll receive your order an estimated 1–4 days after shipment.

Come and visit us!

If you are nearby, visit us in our shop in Kavala-Greece. We will be happy to advise you personally!

Opening hours